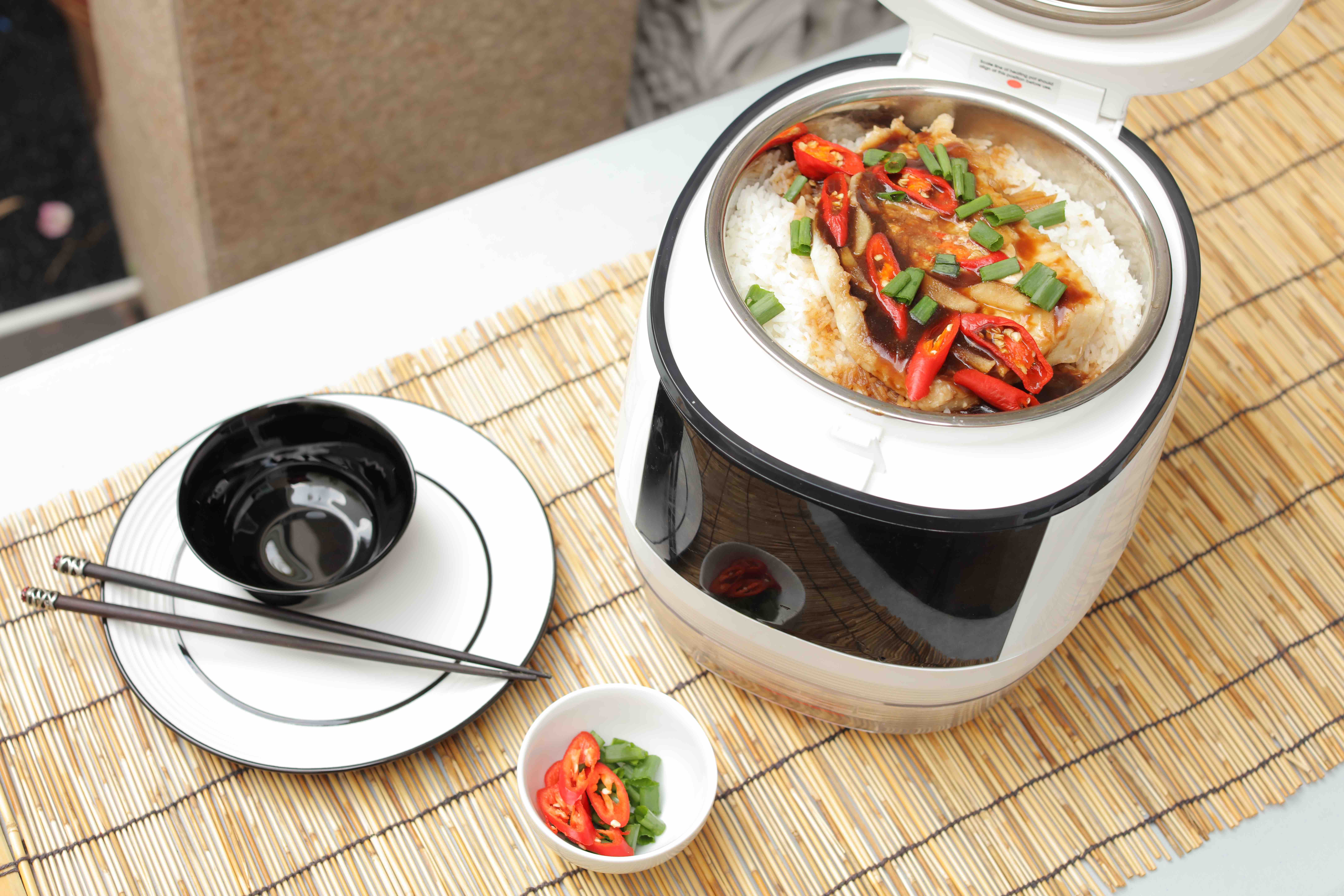 2 cups Jasmine Rice
300 gms Fish filet- Sole/Halibut/Sea-bass
2 tbsp Mushroom Oyster Sauce
1'' Young Ginger – peeled and thinly sliced
1-2 Fresh Red Chilies – sliced
Cook rice in EuropAce Low Carb Steam Rice Cooker as per the instructions.

Once the rice is cooked smear the mushroom oyster sauce on both sides of the filet and place it on the rice while still in the rice cooker.

Scatter sliced chilies and ginger over the fish.

Steam the fish over the rice in the rice cooker for 5 minutes.
You have a delicious no oil, low calorie meal ready in just the rice cooker.