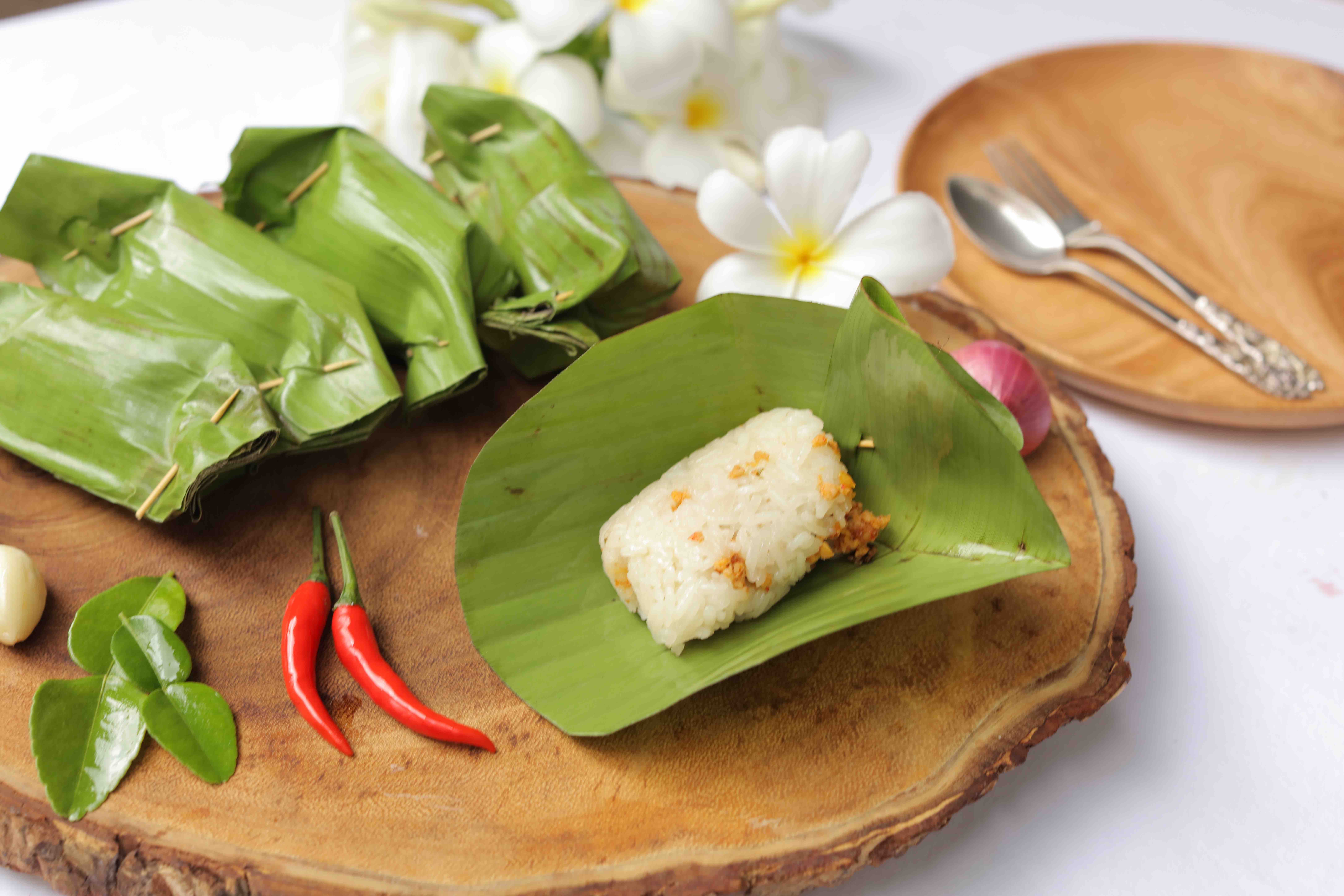 500 gms glutinous rice
200 gms mince chicken
200ml coconut milk
½ tbsp palm sugar
5 lime leaves – cut into strips
5 salam leaves- cut into strips
2 tbsp oil
½ cube chicken stock
banana leaves for wrapping
Paste (blend):
5cloves garlic
6 shallots
6 candle nuts
3 red chilies
1tsp white pepper
½ cube chicken stock
Soak rice for about 30 minutes.

Cook the glutinous rice as per the rice cooker instructions.

Once rice is cooked add the coconut milk and half stock cube crumbled into the rice.

Heat oil and sauté the blended paste.

Add lime and salam leaves.

Keep frying till almost light brown in color.

Add in the chicken, palm sugar and the balance half stock cube.

Cook for 3-4 minutes and switch of the flame.

Place a small portion of sticky rice on banana leaf.

Put some chicken topping on it.

Wrap into a parcel and steam for another 10 minutes in the rice cooker.